Power on the PC whilst tapping the Del key to enter the APTIO BIOS Screen
Use the Curser Keys to navigate & the Enter Key to select
From the main screen, select Boot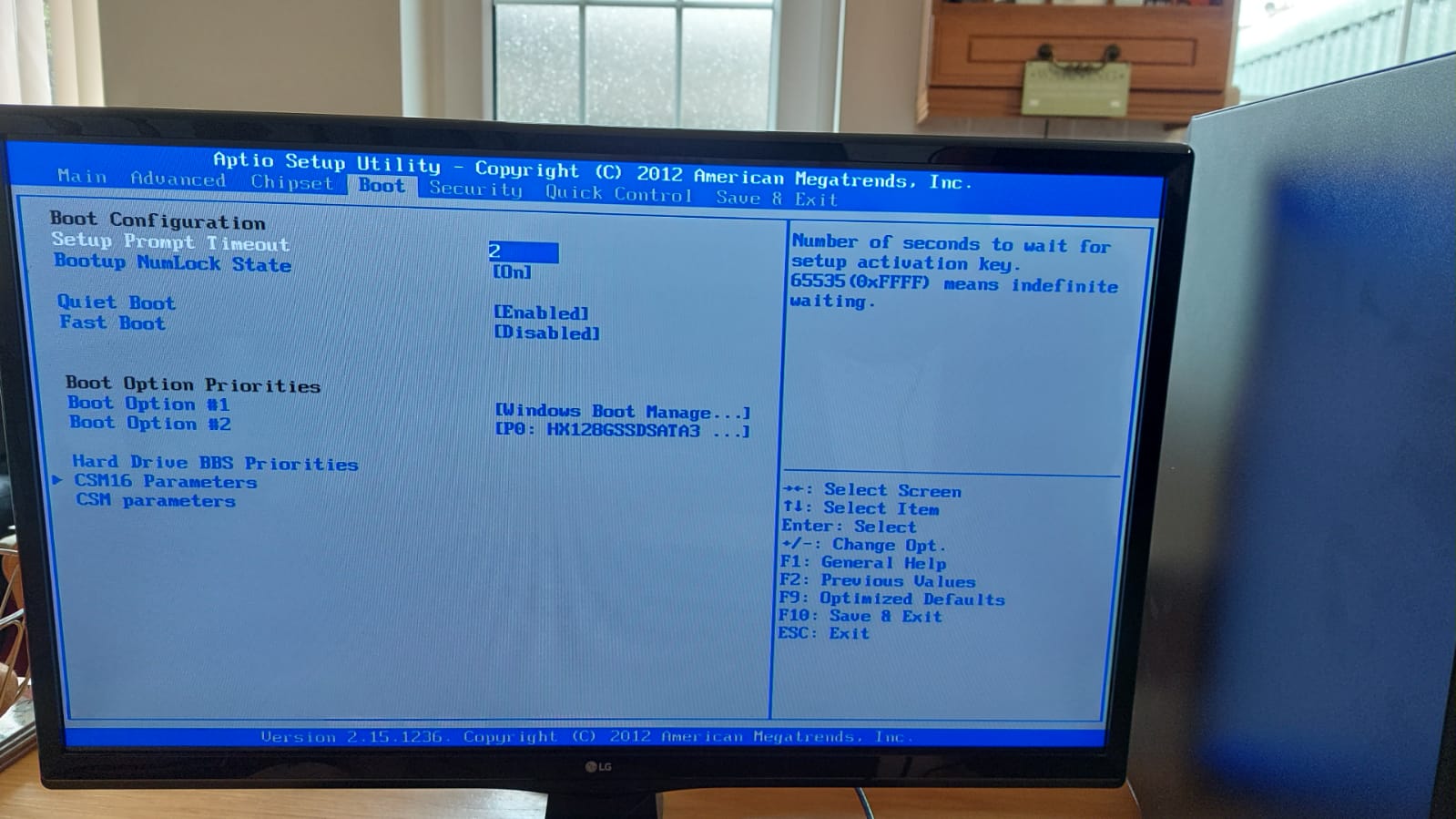 Boot option 1 should be Windows Boot Manager (which is on the SSD, or NVMe)
Or the name of the SSD/NVMe
Make sure you have "Windows Boot Manager" or "the name of the "SSD" or "NVMe" always set as Boot Option 1.
If Boot Option 1 is set to a different device, for example the larger mechanical HDD.
Select/highlight Boot Option 1 press enter
Change Boot Option 1 to "Windows Boot Manager" or the name of SSD or NVMe in the drop down menu screen
Next go into Hard Drive BBS Priorities
Similarly set the name of the SSD or NVMe as Boot Option 1
Press F10 to save and exit, and press Y or enter to confirm.
Windows 10 should now boot normally
If the above steps didn't resolve the issue. Please go into the above screens and take some pictures to send to us.