Resetting the BIOS to factory/optimized defaults
Go into the BIOS, by turning off (not restarting) your computer, then turning it back on whilst continually tapping the Delete Key
In The BIOS Press F9 to load 'Optimized Defaults' or go to the Save & Exit tab at the top of the screen and choose 'Restore Optimized Defaults' from there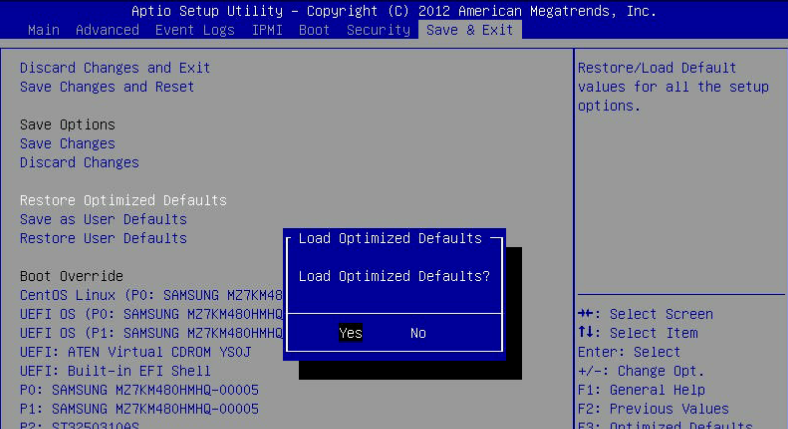 Then Press F10 to save and exit confirm your choice if prompted & your PC will now boot with the BIOS reset to defaults.
If that hasn't resolved your issue for you, or if you cant see anything on screen to perform the above steps
Reset the BIOS by removing the BIOS battery temporarily.
With the PC turned off and the power cord removed
Remove the small flat round battery from the motherboard see the the pictures below.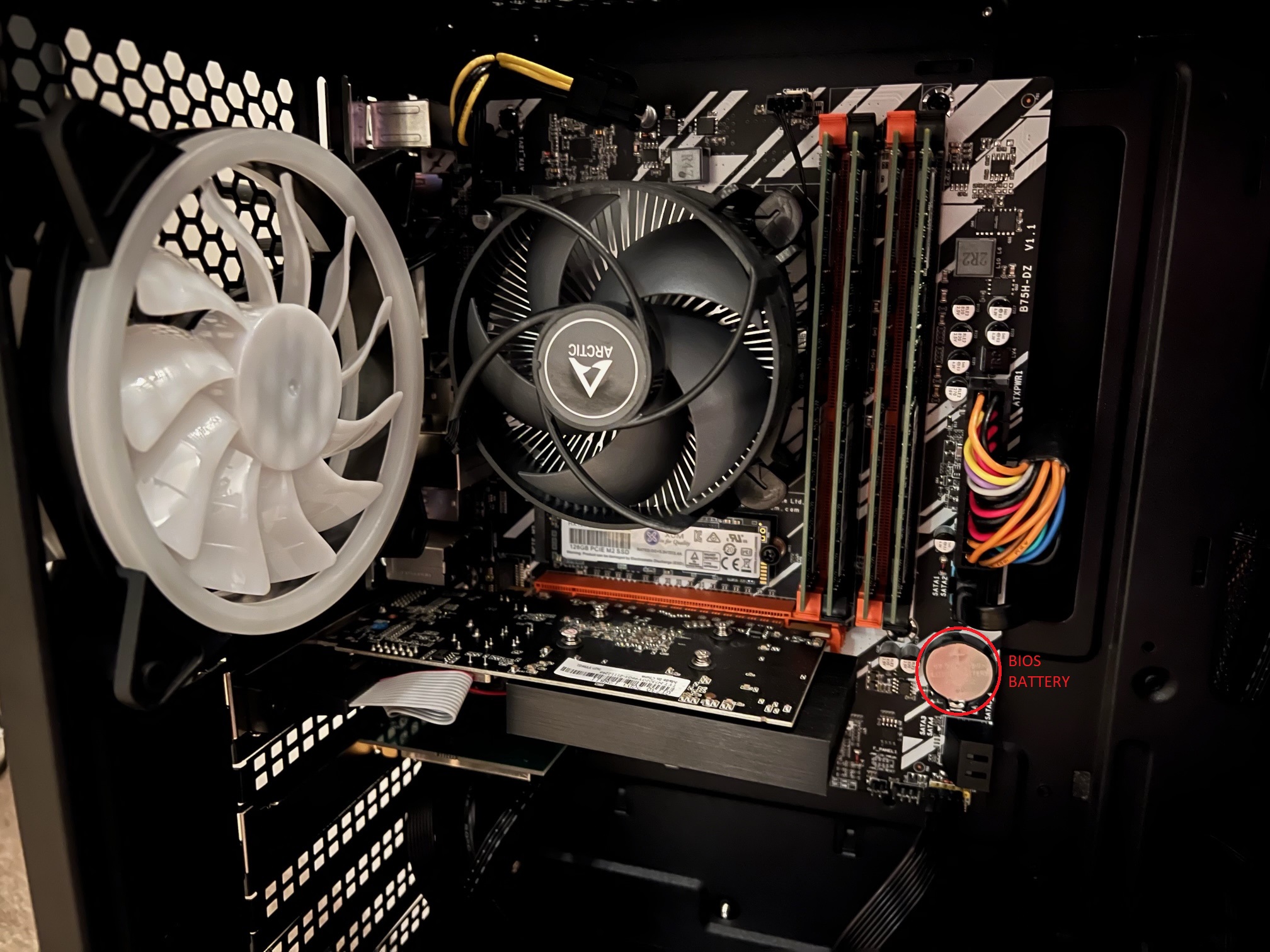 On our smaller boards the battery is located underneath the GPU (Graphics card) and can be obscured by the GPU or its heatsink. See the picture below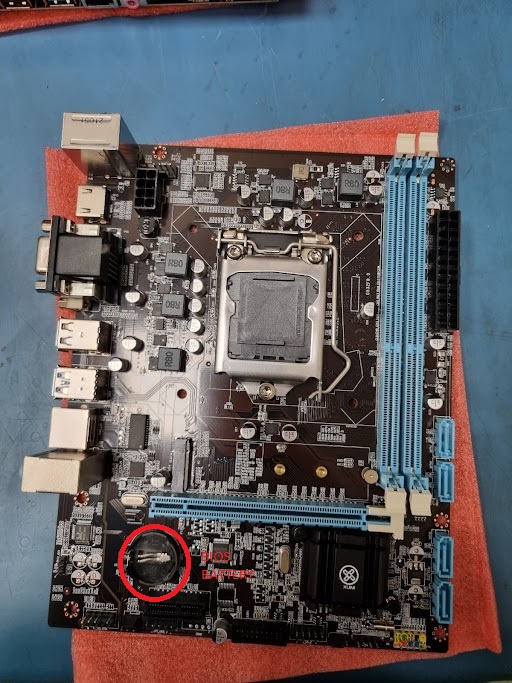 In these cases you will need to remove the GPU temporarily to remove the BIOS Battery.
https://www.support.drmem.com/hc/en-gb/articles/360019553818-Support-Article-Reseating-your-GPU-or-Graphics-Card
Still with the power cord removed press and hold the power button for ten to fifteen seconds
Plug the power cord in then turn the PC back on.
If you cant see anything on screen at this point, leave the PC on for a couple of minutes then turn the PC back off with the power button.
Or if you are getting a display on screen, wait till Windows 10 fully loads then shut down the PC from within Windows.
Remove the power cord again.
Wait 10 minutes
Replace the BIOS battery
Put the power cord back in then turn the PC back on as normal
This procedure should have completely cleared the BIOS settings back to defaults