If the PC is turning on and only staying on for a short while and then shutting down completely or continually restarting itself
Please check that the cables are plugged in properly
The best way to do this is to unplug them then plug them back in, as they may look fine but could be slightly loose
https://www.support.drmem.com/hc/en-gb/articles/4403185961489-Support-Article-Checking-Internal-Cables
Also Please check that the heatsink feels firmly in place
https://www.support.drmem.com/hc/en-gb/articles/360020966957-Support-Article-CPU-Fan
If you are still experiencing similar problems.
Turn the PC off and turn the PC on its side with the glass panel face down
Remove the metal panel on the rear side of the PC
There are 2 screws at the back of the PC holding this panel in place and then the metal panel should simply slide backwards and lift off to reveal the underside of the PC.
Take a picture of the rear of the motherboard and send it to us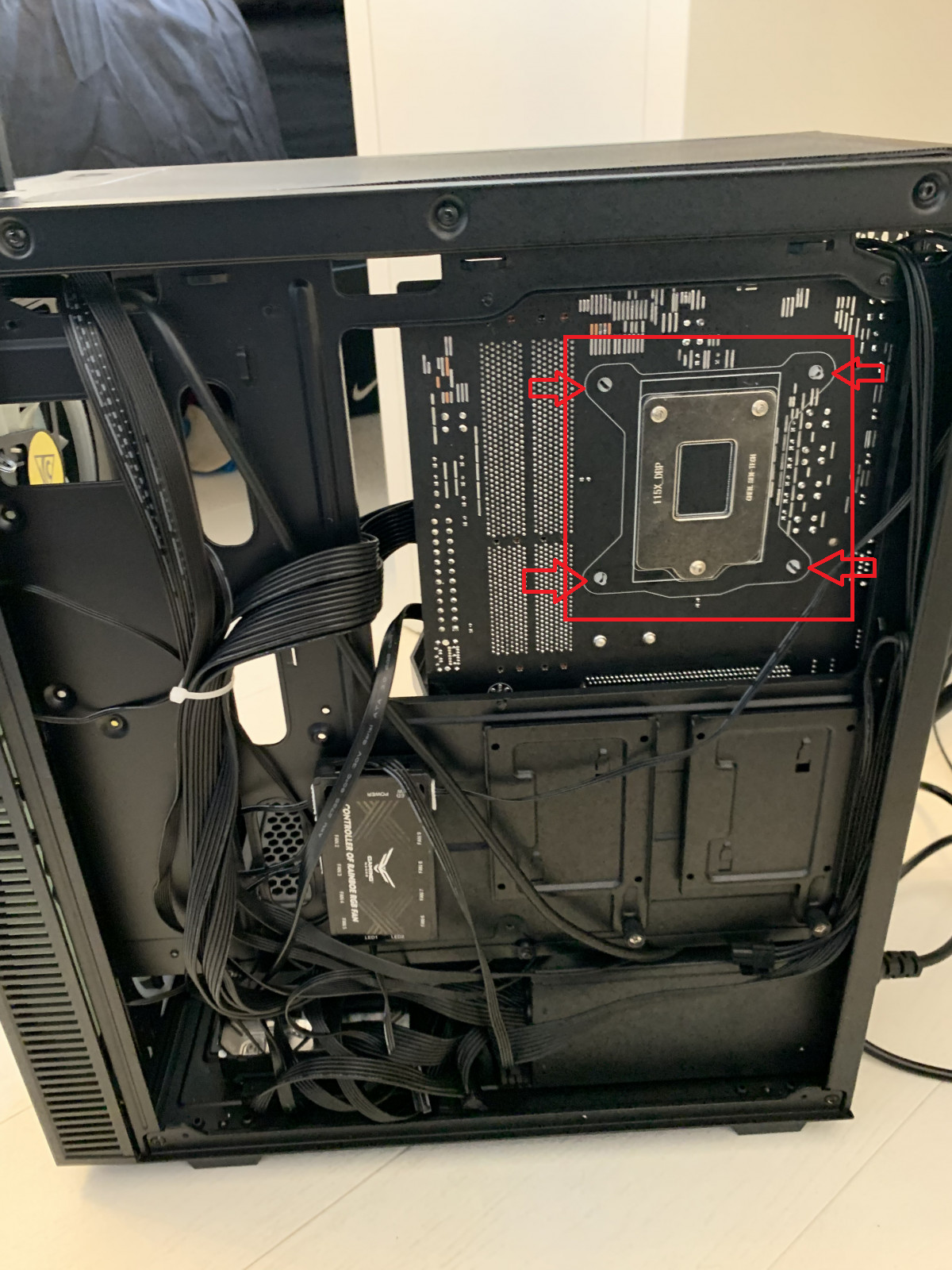 What we need to see clearly is the 4 pins indicated by the arrows. As one of the pins holding the heatsink in place may not be fully in place.