If your PC will not power on at all.
First Check that the cable plug is pushed properly all the way into the rear of the PC
Check that the power switch on the back of the PC is set to ON.
Switch the switch to the OFF & then back to the ON position again.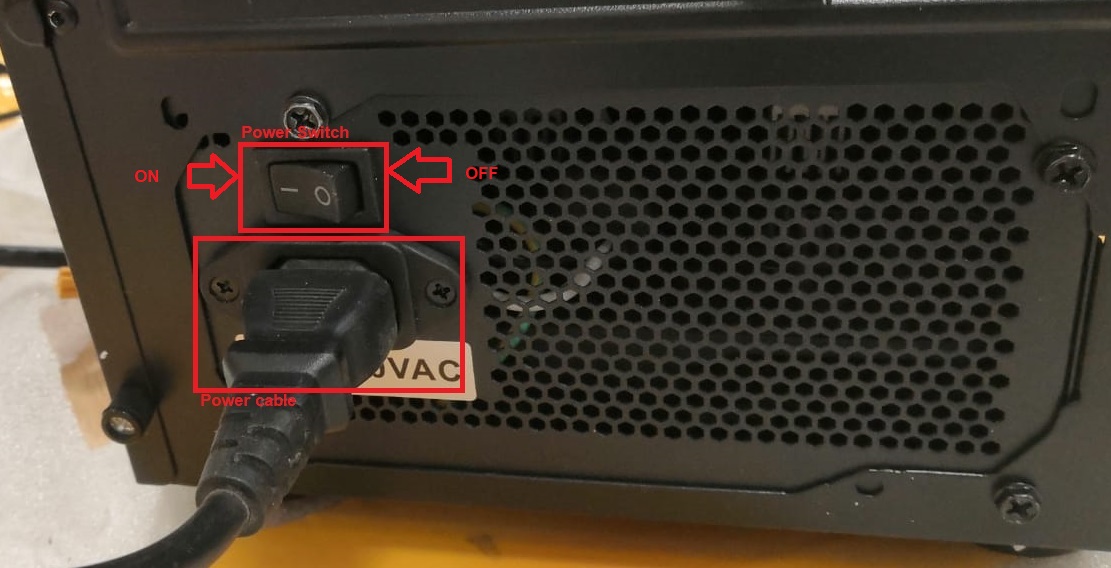 If the PC still wont power on. Please try to test the system using a different power lead. The type of lead the PC uses is the same type of lead commonly used on rechargeable power tools, TV's & monitors etc.
Also if possible test the PC lead on another device.
If the PC powers on ok using a different power lead. Please try check and change the fuse in the lead you have been using.
If that doesn't work get in touch with us and we can send you out a new lead.
If both cables are tested to be ok but the PC still wont turn on where you normally plug it in. Please try plugging the power lead directly into the wall socket. Without using a multi socket.
Test the multi socket, some multi sockets can fail suddenly and individual sockets on a multi socket can fail while others continue to work.
If the cables, wall socket. and multi socket have all been checked but the PC will still not turn on.
Or if the PC powers on but immediately powers off again.
Please see the following helpdesk article.
https://www.support.drmem.com/hc/en-gb/articles/360020952757-Support-Article-No-power